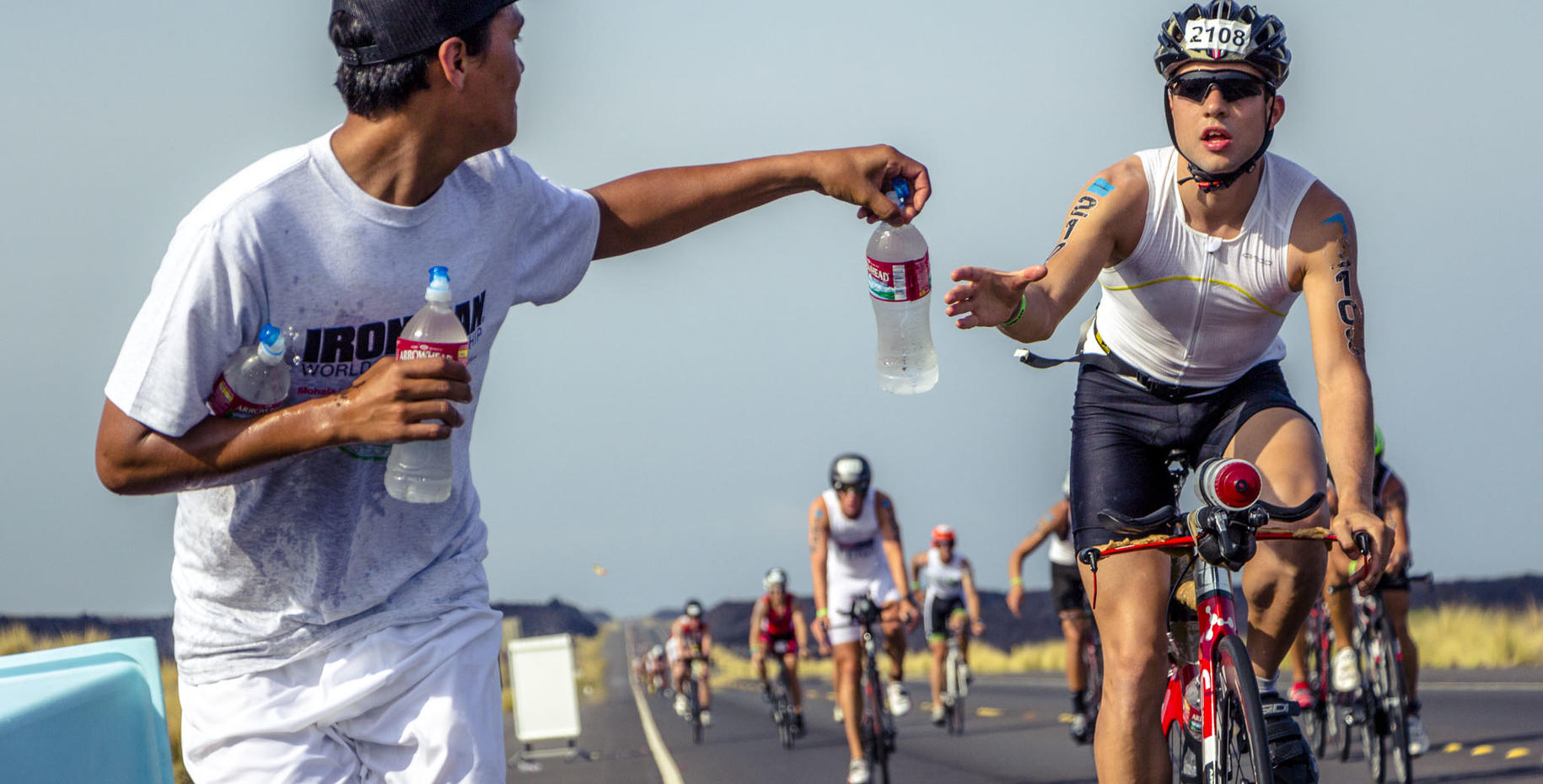 Before diving into the details of fueling during racing, it's helpful to clarify the goals of drinking and eating during racing (and training). Our aim is to
maintain proper hydration status as well as possible
provide calories to fuel the performance level
facilitate recovery from the session (in the case of training)
During exercise our absorption of calories decreases due to the blood going to the muscles to create energy and to the skin to dissipate heat (generated from the work we are doing). It means that the battle for gaining enough hydration and calories, while under stress, is a key battle to win. It is a battle that becomes more and more challenging as we either increase intensity or duration at a specific intensity. All of this makes it a challenge that every endurance athlete has to overcome and we have to work very hard to ensure what we are putting in our body goes towards effective fueling and hydration. So, now let's dive into the weeds a little.
Athletes have often made the case that they 'cannot absorb solids' following poor previous experiences and hence get drawn to all-liquid calories as a solution. Unfortunately, it is seldom the solids that have been causing the issues. The main causes of poor absorption are:
Too concentrated a calorie mix going into the stomach.
Poor hydration sources that fail to dilute those ingested calories.
Too many calories taken in one hit.
Hits of electrolyte pills.
This leads to our own body fluids (water) getting drawn into the stomach to help with absorption and the feeling of sickness and bloating. It is 'easily' solved and in so doing your ability to take in real food and solids will radically improve. Here are a few tips:
Micro-dose. Don't take in calories every 30 or 40 minutes. Take very small feedings every 6 to 12 minutes. If you are taking in 3-4 kcal/kg/min, then each little bite is minimal kcals (see my example below).
Hydrate. Don't just take in fluids, hydrate! Your body is not made of distilled water so under stress we need to give it every chance to excel at absorption. This is why we avoid both plain water and regular sports drink as hydration sources. We need a heavily diluted hydrating beverage that has a low carbohydrate mix (under 4% solution) and some sodium to help draw it across the stomach and lower intestine. High concentrate drinks, or concentrated solutions of quality beverages, are big no no's! Take SOS or Skratch in its proper solution. Failing that, dilute your Ironman Gatorade with water (about 1/2 Gatorade to 1/2 water) to make a weaker and more easily absorbed solution.
Avoid Salt Pills. They are too big of a dosing at once and will shut down absorption. You will get plenty of electrolytes from your calories and drink options.
Taper your calories. Begin the early part of your training or race with a mix of protein/fat/carbohydrate (so real food, or nut-based bars), then tailor it to more straight carb choices as intensity rises or fatigue sets in (later in the event).
If you commit to this, absorption is not an issue. If you read above, you can see why regular sports gels, electrolyte pills and sports drinks are not optimal fueling solutions for serious endurance athletes. Give it a shot!
For your own custom nutrition and fueling plan you may want to have a session with the Purple Patch recommended nutritionist - Kyla Channel. For more information click here: Nutrition and Fueling Consults
Cheers!
Matt Dixon