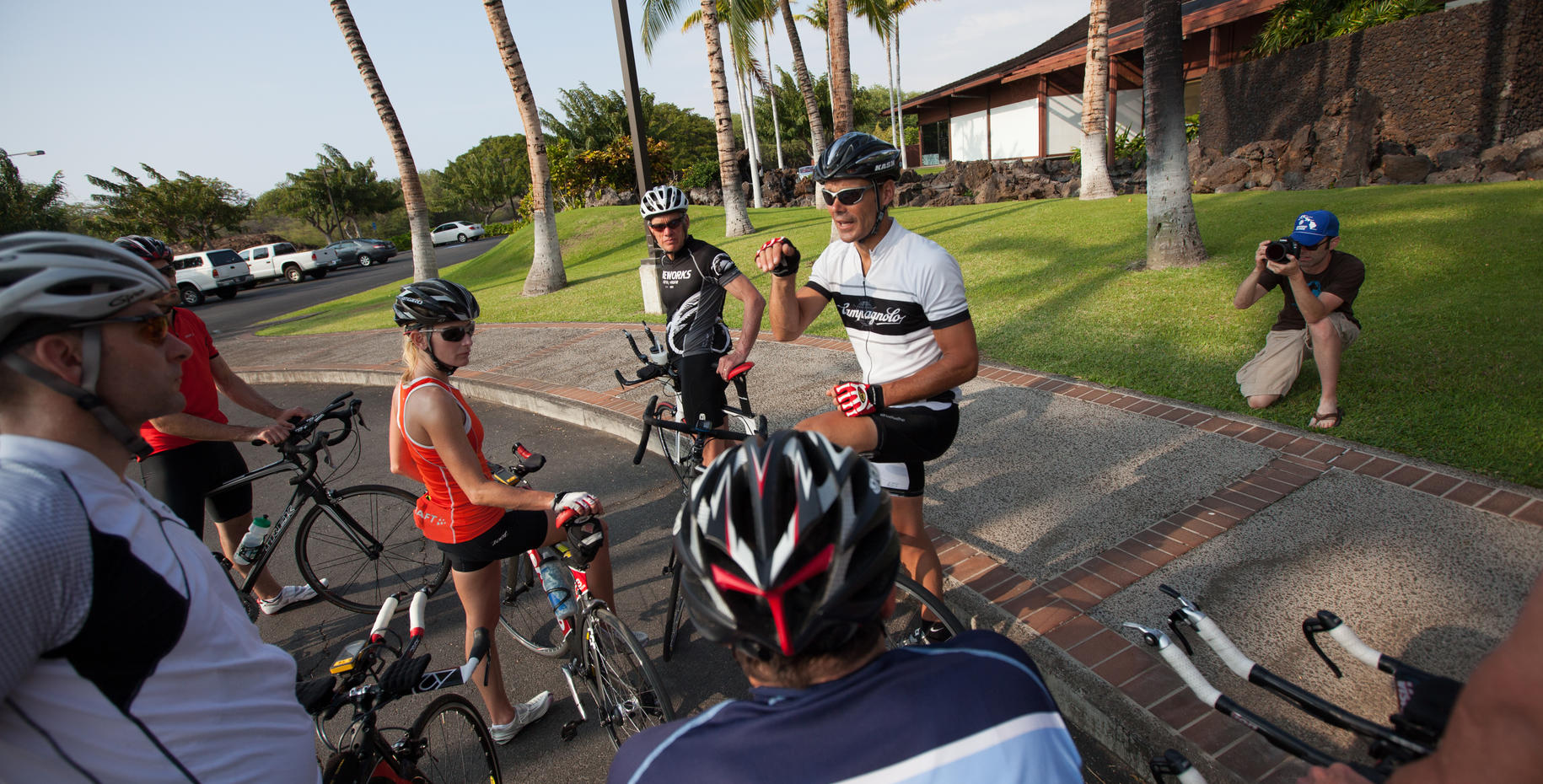 As most of us navigate the short and cold days of winter, it is not uncommon to have the inkling to escape for warmer climates and a training camp.  It is a great option, and can be highly valuable for an athlete, but only if you appreciate how a training escape can help, but also what it won't yield for you. Let's dive into the framing how a training camp will help you.
What is a training camp?  As a coach, I always segregate a training camp from a training retreat.  As simple as it is, a training camp is as an immersive experience, led by a coach, with the central focus being a healthy blend of training, but also education and skills development.  The camp's mission is to provide a great few days training, but also an immersive education for the athlete to take home with them and apply the lessons in their weekly training schedule.  A training retreat is purely a training escape, often with friends, and can be a wonderfully enjoyable and valuable opportunity.  Both have their place, and while it is unfortunate that many coaches training camps end up having more the personality of a retreat, I appreciate that both have their place and value.
Camp or retreat, what can they not provide?  Whether choosing a properly structured educational camp, or a simple retreat, it is important to realize that any training completed over the course of the days away will not make you a better athlete.  It will not define your season or performances.  Before you get deflated, let me allow you to gain perspective.  There is no getting around the truth that your best results will arise out of very consistent specific training, layered over many months, or even years.  Your performance will be defined by your training integrated into normal life.  No matter your goals, finding a sustainable recipe of training that can fit into your busy life is the catalyst to improvement.  So where does a camp's value arise?
The value of a camp/retreat:    
Escaping to warmer climates allows freedom to build some consistent back to back training, and accumulate hours of riding and running that is restricted for several weeks or months.  There are basic physiological benefits to this dose of work, but it is worth remembering that these outside miles serve for you to remember and refine your skills that cannot be address on treadmill or bike trainer.  While we can work on posture and pedal stroke on a bike trainer, we cannot address handling skills, descending, cornering or terrain management.  These are critical skills for the successful athlete, that execute with mastery can provide as much or more performance gains than any fitness improvements.  Going too long without focusing on these elements leads to a rusty relationship with your bicycle, and limited performance.  A camp can address this.  
The same, to perhaps a slightly less extent, goes for running.  The treadmill is a wonderful tool, in a controlled environment, but does nothing to assist terrain management, technique and form of variable terrain or downhill running, or variable surface and terrain that can assist in more balanced biomechanics (especially trail running).  Treadmill running is great, outside running is critical.  Embrace both.
I like athletes to use a camp to take our specific training sessions, prescribed on a trainer and treadmill, into the real world environment.  It heightens an awareness of how your training translates to racing, and assists in the development of your riding and running tools you have at your disposal.
A place to create habits:  So many athletes view a camp as the place to cram as many training hours in as possible, and while I think it is an opportunity to up training load for a few days, more is not better.  Equal to your opportunity to hit some great training, is the chance to escape the stressors of life and embrace some real rest, sleep and escape from the rigors and commitment of life. The goal is for athletes to return with a heightened awareness of how multiple nights of quality sleep and downtime really assist energy levels throughout the day, along with the improved physical resources they are able to bring to the sessions.  It is important to program downtime, rest and the opportunity for real sleep.  I would add to this the chance to execute 'perfect' fueling and eating habits.  You will need to up your total caloric intake, but have the chance to wrap the training with ideal habits.  Be aware of how this makes you feel, as you should feel a benefit, especially if home habits are not always optimal.
Feed your soul:  Returning physically exhausted and emotionally broken won't yield much positive.  Remember, these adventures should be fun.  Challenge is good, but success is returning pleasantly fatigued from the training, but emotionally energized and recharged.  
Embrace the adventure, don't spent your whole time staring at a power meter, and enrich your life with something challenging but fun.  Do this, and the benefits will bubble up, and your vigor and passion for the everyday will continue long into the season.
Now, where should we go for the sun and warm this year?

Cheers,

Matt Dixon