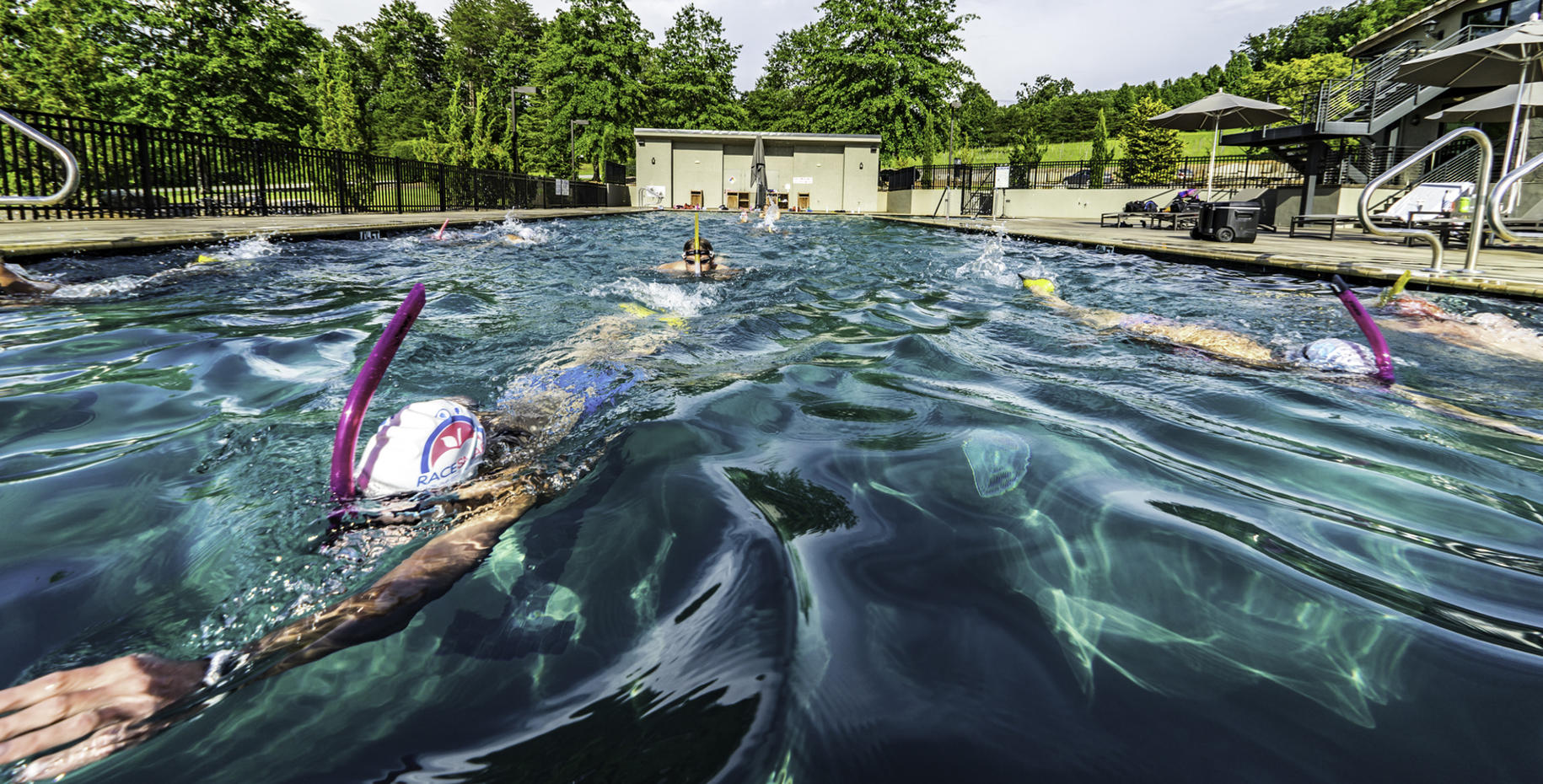 SWIM TOYS 2020
Many are asking, so here it is. We wanted to provide you with a simple go-to list of the toys that we utilize in the swimming portion of the program. You will want to ensure you have access to these as you commence the progression into next season. As you read through, note the explanation of the why, which is always important to understand. Over the coming weeks, we are planning to integrate short video explanations into workouts to help you easily understand how to optimize the use of each tool. As ever, let us know of questions.
Swim Buoy
We will use one primary buoy next season: Eney Buoy This buoy has three uses and includes two chambers that can be filled with water to provide a different stimulus:
Empty: A buoyant buoy similar to open water wetsuit or salt water swimming. It's your friend!
One Chamber: Put the full chamber on the bottom and open up the hips
Double Chamber filled: A resistance challenge for use in power and strength based swimming. Plenty of this coming your way!
Snorkel
There are plenty of good options for a snorkel, but the key is that it is designed for a swimmer and doesn't wrap around the back of the head. The Aquasphere is becoming more popular. We use this for removing the head rotation associated with breathing out of the equation, leaving an opportunity to focus on good:
Alignment: symmetry of swimming without arms and legs crossing from one side to the other and maintaining a good connection between the pulling arm and the power center (hips).
Developing a proper feel for the water and grip (catch)
Improving the timing and rhythm of the stroke and allowing best execution of some drills we utilize (example: the purple patch drill).
The first 5-10 times of using a snorkel many dislike the claustrophobic feeling, but the learning ramp is fast and almost everyone falls in love with the tool after a few attempts. If really needed a nose plug can be used, but it is less preferable as you really want to learn how to exhale from the nose as much as the mouth in swimming.
Tech Paddles
This is important as we will have 1-2 sets of paddles for the upcoming work. The primary paddles will be Tech Paddles
Size: Small or Medium (no athlete to wear large):
Work on the 'catch' and purchase on the water to push back
They are not designed for power development via greater surface area.
Power Paddles
For use in short and faster intervals to develop power. The key is that stroke rate must remain at normal levels. Strokemaker Hand Paddles
If you swim 1.15 / 100 send off *(yards) or faster: YELLOW (medium)
If you swim 1.35 / 100 send off *(yards) or faster: GREEN (small)
If you swim 2 min / 100 send off *(yards) or faster: RED (XS)
Ankle-Strap/Band
or Amazon
We bind the ankles in many of the pull workouts to:
Develop good posture (a taut vessel)
Enhance the need for improved stroke rate without losing purchase on the water
Power development
Fins
We don't use fins to kick harder but to assist with body position and to allow patience to find proper mechanics. Adding fins is used to help with the arms over trying to kick to glory. Best fins at 3-5 inches over the end of the toes and comfortable. Two options:
Option 1: ROKA Sports Classic Silicone Short Fins
Option 2: TYR Crossblade Training Fin
Tempo Trainer
Your new best friend. Many of the sessions include the use of the tempo trainer (metronome to measure the strokes per minute). The mission in swimming is to increase the tempo (strokes per minute = Stroke Rate [SR]) while maintaining the amount of water you push back with each stroke. This creates your best speed. You cannot maximize your swim training with Purple Patch without one of these
Stretch Cordz
New for this year, we will officially integrate these bands in a couple of key sessions weekly. Only taking 5-7 minutes each time and can be completed pre or post workout, these cords are wonderful tools for muscular resilience and stroke development.
StrechCordz with Paddles - I would purchase the yellow option unless you can swim on a send off of 1.30 per 100 or better (yards) or 1.40 per 100 m.
I realize there is quite a laundry list here, but each tool has a specific and repeatable use within the program. Reach out with any questions but look for much of the content in the upcoming sessions.
Cheers,
Matt