Unfortunately, due to issues beyond our control, we are seeing some login issues with Education Hub. These are due to how cookies are handled in your browser. Click one of the options below to see how to fix this for your specific browser/error message:
Safari
You may see the error message "Cookies are disabled in your browser" like this: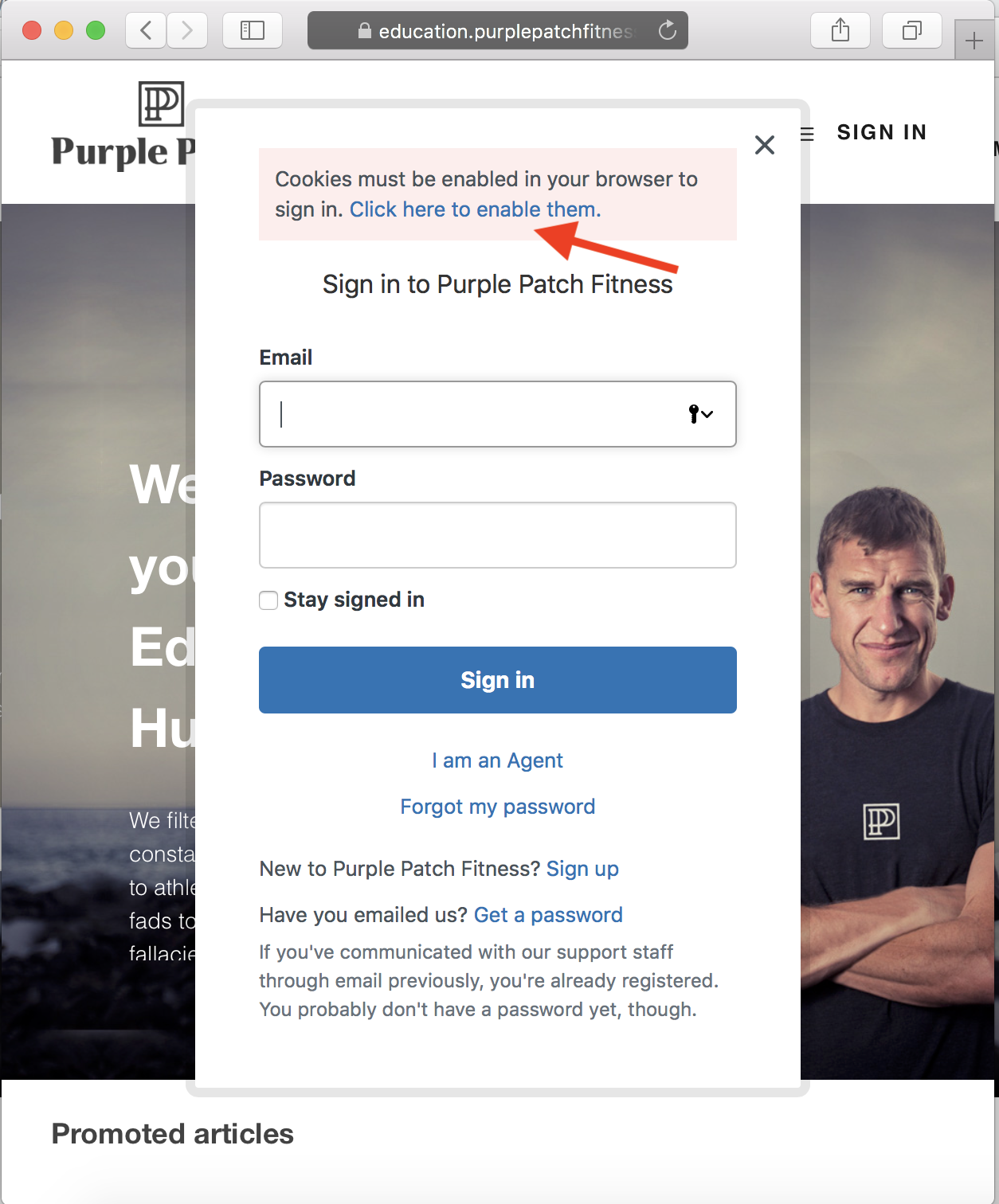 Choose Safari > Preferences, click 'Privacy' and 'Cookies and website data', then select "Always allow" to allow both first-party and third-party cookies. Then, quit and restart your Safari browser.
Here is also an illustration related to Safari users.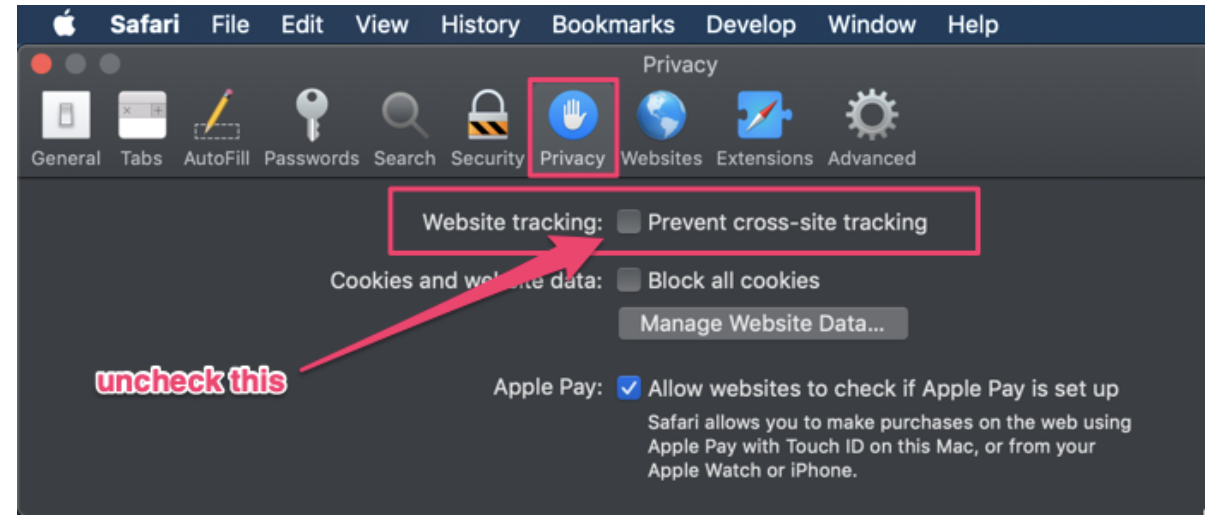 Quick Video to fix ( if you are a safari user )
Chrome
You may see an error like this:


To fix it:
Click on your main Chrome menu and select "Preferences..."
Click Privacy and Security > Cookies & Other Site Data
Scroll down to Customized Behaviors, then click Add next to "Sites that can always use cookies":



Enter "education.purplepatchfitness.com" into the URL field and make sure to select the "including third-party cookies on this site" checkbox. Then, click the blue Add button:


Reload the tab you were trying to login to Education Hub. You should be able to get in now!
iPhone
To access the Education Hub via iPhone, you must have both "Block All Cookies" and "Prevent Cross-Site Tracking" disabled on your Safari Settings:
On your iPhone, go to

Settings -> Safari
Under Safari,

scroll down and move

Block all Cookies and Prevent Cross-Site Tracking

to the Off position.

From there, open your Safari Browser and go to

education.purplepatchfitness.com

and type in your user name and password

If you do get a blank screen, you may have to refresh the browser, close out of the browser completely, or open a new tab.

You should be good to search the EDU hub from here!
Other Browsers/Issues
Internet Explorer
To allow first or third party cookies in Internet Explorer follow the instructions on the following page under "To block or allow cookies in Internet Explorer 11 for Windows 10".
https://support.microsoft.com/en-us/help/17442
Or open up Internet Options by searching for "internet options" directly in the start menu of your Windows computer and choose the "Privacy" tab and press Advanced.
Under Cookies you can choose to accept, block or prompt both first-party and third-party cookies.
Firefox
To allow first-party and third-party cookies in Firefox either follow the instructions on this website or follow the instructions below.
Press the menu icon in the top right and choose "Options", then either enter "cookies" in the search field or go to "Privacy & Security", there you will find "History" which you can set to "Remember history" which will allow cookies.