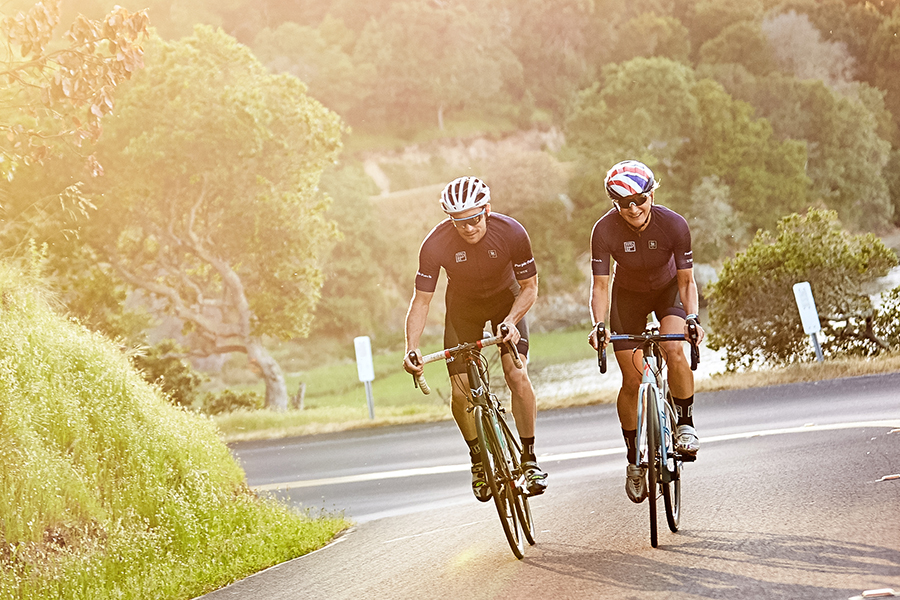 We extend the conversation from this week's podcast and aim to bring to life what it means to "chop carrots" to your Purple Patch life as an athlete.
If you haven't listened to Episode 76 yet where I outline my thoughts on talent and some of the key ingredients to maximizing whatever ability you have, I recommend you do. It shouldn't surprise you that much of the driver to success is consistently bringing great effort to the pieces of your puzzle that will act to drive you forward. As a side note, I also talk about identifying those who are valuable and likely to succeed, so you might be interested to listen to that piece of the puzzle, but I thought I would outline some key components related to your success as a Purple Patch athlete. There are two main areas to outline, which I think might be useful.
Nail the basics:

the key habits that I think are critical to each Purple Patch athlete.

Behaviors to master

relative to your Purple Patch program
Let's dive into both:
Nail the Basics
These habits originated from our pro athlete squad, but it quickly became apparent that these very basic habits related to all Purple Patch athletes. The mindset here is that, in this most complicated world of performance, you will get to 95% of your potential and chance to succeed if you repeatedly master the following habits. In other words, do not clutter your mind, nor get distracted, until you are repeatedly able to execute the following. The list is actionable and remarkably simple, but critical to your success (if you ask me!):
Go easy on the easier sessions:

Keeping intensity in check when asked to and honoring a session designed to be low stress.
Refueling following every session:

Calories consumed following every workout.
Maintaining sleep:

In terms of quality and quantity.
Integrating appropriate strength training:

Year-round and aligned with focus.
Maintaining appropriate hydration levels:

During sessions but particularly between sessions.
Appropriate nutrition:

Enough calories to support training, quality nutritious eating habits, avoiding voodoo diets.
Emotional escape:

allowing yourself space to not think about your performance/sport and enjoy other parts of life.
Developing wisdom and confidence to recover:

The art of self-management comes with an honest and objective review of how you feel, developing perspective and the ability to pull back prior to massively negative result from a stubborn mindset. An art to master.
While broad, these habits and skills create the backbone to success. Keeping the focus on developing and refining these are key, and the answer to each is ultimately bound in basic and repeatable. Only when these are mastered do we tinker with additions such as altitude, equipment change, or other incremental add ons. Chop these carrots well (you will know what I mean if you listen to the show) and you are in a good place.
How about actions to help nail your progression as a Purple Patch athlete? Here are a few things to master:
Mastering Purple Patch coaching:
Know the purpose:

I highly recommend committing to and executing the Sunday Special. Planning your week and seeking to identify the key sessions and the main driving purpose of your week. If you don't know -- ask!

Nail the key sessions:

Don't get caught checking the box of sessions. Your success will not come by counting miles or hours, nor by hitting every single session prescribed. It will bubble out of nailing the primary focused sessions that move the performance needle rather than supporting with the lower focused sessions.

Develop the inner animal:

No matter how valuable data is, and it is valuable, it is worthless without developing a keen sense of awareness and management. You can only do this by exploring feelings, sensations, and pacing. Many sessions are set up to help, but if you only look down at numbers you become a robot are destined for personal frustration and mediocrity.
Flourish in perspective:

Look to draw lessons of the "why" by coming up a level. If you have a wonderful session on Saturday, which blows away expectations, but then feel awful on Tuesday, learn to join the dots. You might

not

be a failure on Tuesday, you might just be tired (duh!) from your Saturday exertions. Too many forget too quickly.
Explore education: Dig deep and explore subjects that you need to grow or learn in, including through our live events. If you don't find what you are looking for then let us know what you want to see more of -- we work hard to incorporate your suggestions into our education.
And finally, master the art of enjoying the process and smiling. If you exist in a world of obsession, self-persecution, and harsh judgment; you are much less likely to thrive. Embrace the journey, don't we say that all the time?
Cheers,
Matt