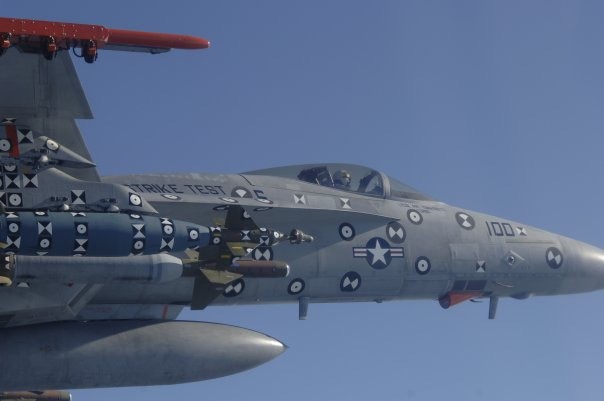 Purple Patch coach, Sean Garick, in action.
Author:  Matt Dixon
This week, we draw a word from a Purple Patch coach, Sean Garick, for your reminder and inspiration in performance.  Sean is a long-time Purple Patch team member, but in his prior life, he lived the rather mundane experience as a pilot and instructor in the Marines.  F-18s, A-4, T38s...yes, the list goes on of the various planes Sean has flown and tested to the most extreme conditions. He brings a highly organized and empathetic lens to coaching and is one of our prized additions to the team. In chatting with him yesterday, Sean was discussing what life was like as a pilot, and we transitioned to the phrase "presence."  Being present. You have heard me discuss the value of being present in training, but Sean's life and role carried rather more responsibility as a pilot.  
Sean told me that one of the very first aspects of training for upcoming pilots was the management of stress and the ability to - and here it is - compartmentalize.  His analogy was the mindset similar to that of an old-style set of dresser drawers that had all the little compartments and drawers to hold small trinkets.  This was the only way a pilot could be effective. As he progressed up the ranks, he became a master of utilizing his drawers. An argument with a spouse, stress on a deadline or project, fatigue, or some sickness?  Nothing mattered once you were in the cockpit. The only thing that mattered was the task at hand. Doing what was needed to focus on the controllable which was flying the plane very fast and very well and remaining tactically astute.  Sometimes, being present wasn't about going faster, it was life and death.
You don't need a roadmap to see the link between the value of this and the mindset to carry toward training and racing.  Being present and being able to compartmentalize are valuable skils to optimize performance at the task at hand.  There is also another benefit, one which I thought Sean might miss as he told me the stories.  The return to the other projects and stressors.  Those arguments, deadlines, and projects? An interesting symptom always tended to bubble up following his time in the cockpit, when dedicated focus was a critical issue.  On his return to those other tasks and situations, the pilots always reported returning to them with clear minds, a fresh lens, and perhaps even a different perspective. The space provided clarity and opportunity to tackle any challenge with purpose.  This is exactly what we think about when we view the value of training and performance within a time-starved life.  Yes, it is healthy and a strong positive to move the body, but it also provides that space. The presence and compartmentalization of factors are tools of effectiveness.  It is why we will be banning cell phone use in the studios of the new center - for your performance benefit.  Presence, putting other challenges in a box, creating space to find perspective and a fresh lens.  A key part of the performance toolkit.
Cheers,
Matt